As seen on GamesKeys
Gold Miner Rescue is here! The gold miner is trapped underground and needs your help! Help the gold miner find the gold and dig a path back to the surface!

Realistic digging action!
Real physics based environment!
Numerous obstacles and puzzles to figure out!
Let us know if you have any questions or comments. . .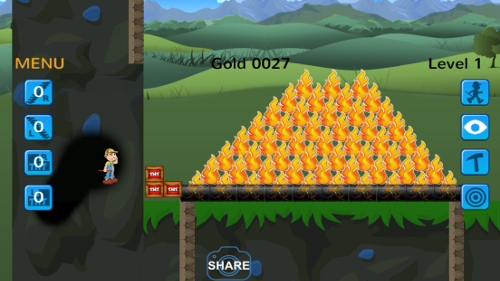 Many obstacles will stand in your way of getting to the gold! How will you get passed the flaming oil barrels?! Try placing some dynamite nearby... it will launch you through the air and over the fire flames!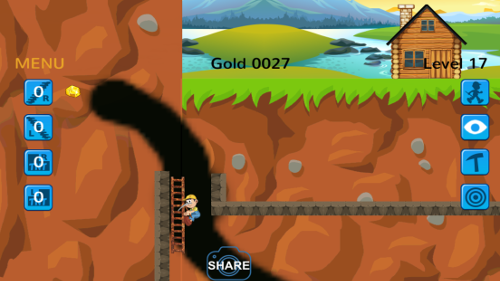 What do you do if you find yourself at the bottom of a steep canyon? How about placing a few ladders against the wall and climbing out?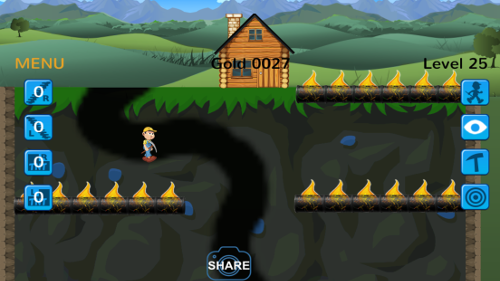 What's this? Fire underground?! Better watch out and dig a precise path to the gold. Make sure you don't get too close to that fire!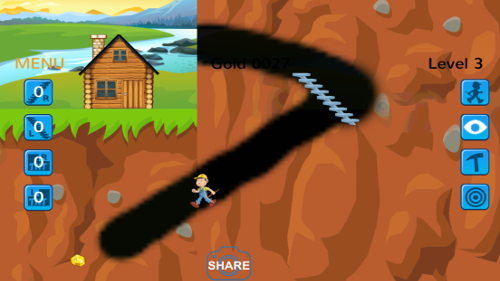 Find the gold and hurry back to the house! Use your finger to dig a path for the gold miner to follow. But be careful... if you dig the wrong path, you might not be able to make it back home. Sometimes placing a set of makeshift stairs along the path can help you out of tricky situations!
Let us know if you have any questions or comments. . .